How can I assign people to a project
You can define who intervene on a project by assigning teammates to it.
You can assign one or several project manager and as many members you want to a project.
Projects' managers are responsible for a project and projects' members can refer to them when working on it.
Projects' members are working on projects and can input time on their associated projects.
Gryzzly's chatbot only allows you to make time entries on the projects you're assigned to.
Your project can be :
Private : only you and eventualy other responsable will see it
Public : Everybody can see and log time on the project
Team Project : Only the people assigned on the project can see it and log time
Assigning teammates to a project
When creating a project
When you create a project, you can assign teammates in the third and last step.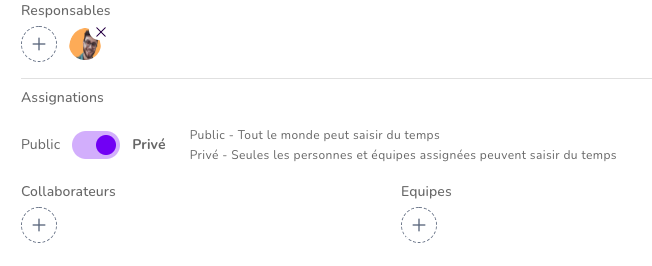 When working on a project
For running projects, you can assign new teammates from their detailed view.