How do I edit my project activities?
Once you've created your project, click on its name to go to its detailed overview.
To create activities for a project, click on the edit button Editer and use the edition wizard.
You can edit and add activities to the ones already created with the project creation wizard.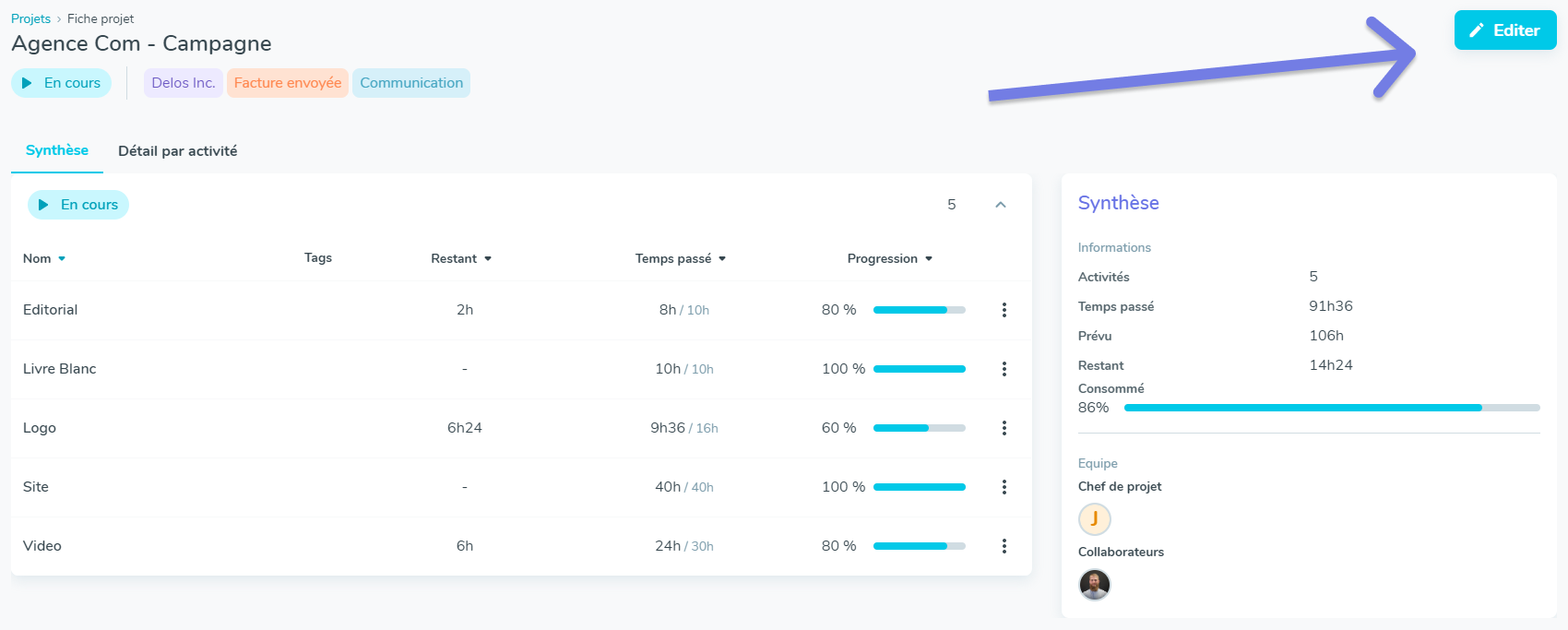 For each activity, you can specify:
Its name
An amount of time allocated to it (optional)
A tag (optional).