How do I create a project?
To create a project, head to your projects tab Projets .
Onboarding
If it's your first time in the dashboard, and you don't have any project yet, Gryzzly suggests you to start with the creation of a first one: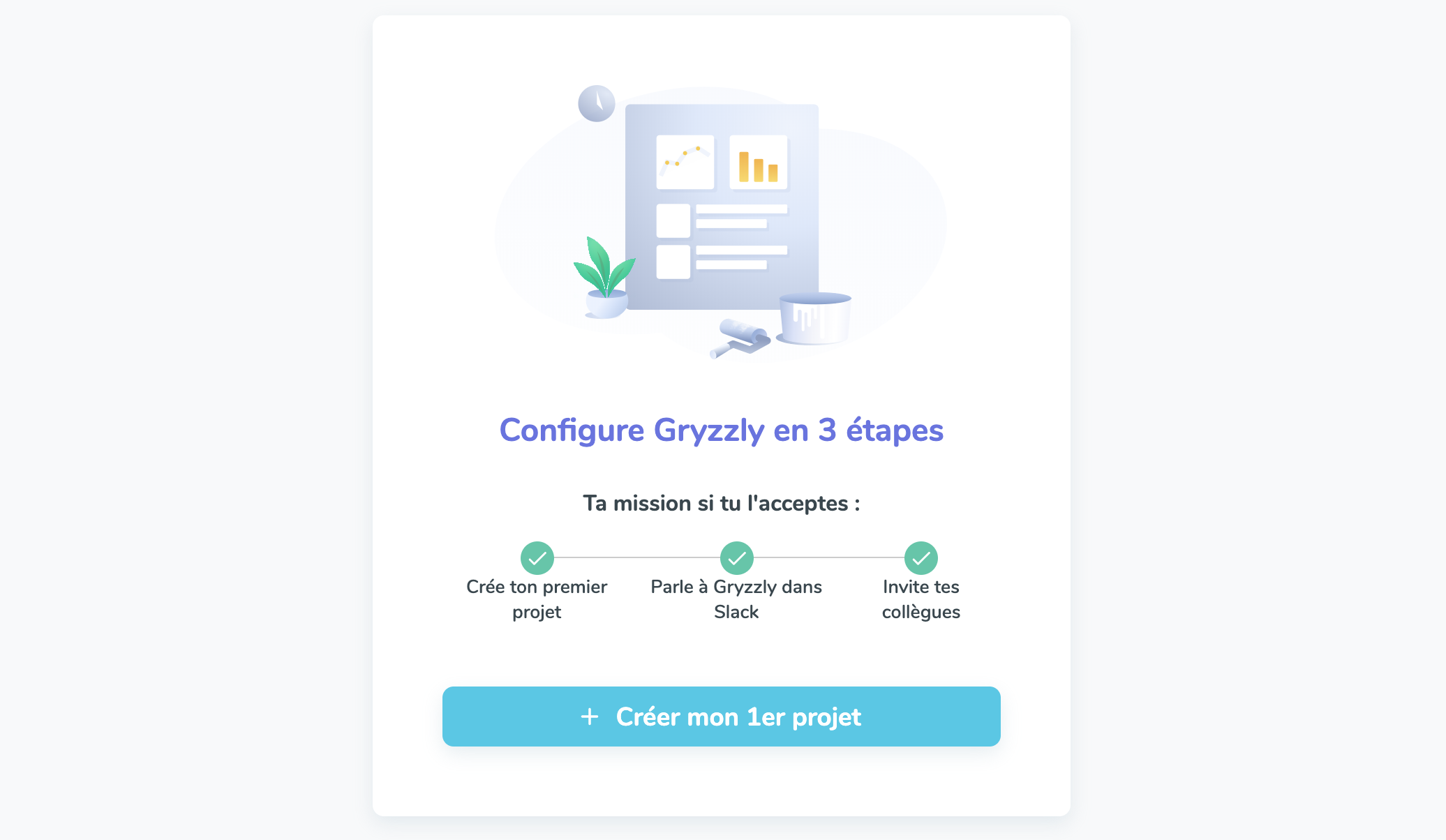 Creating a project
If you already did your onboarding, and created your first project, you can create more by clicking on the button + Créer un projet.

Projects creation and edition happen in a dedicated interface, a wizard that takes you through the necessary steps
Here's how.
Step 1: Naming your project
A project has a name (mandatory), nom.
You can allocate to it an amount of time planned for the project overall (optional).
Tag to refine my project analyzis later (optional).
Depending on the project type, it can represent an expected duration, a targeted duration, a planned duration, or an amount of time sold corresponding to a quote.
This planned duration is a reference to check on a project's progress, comparing the planned amount of time to the worked hours on a project: your team logs.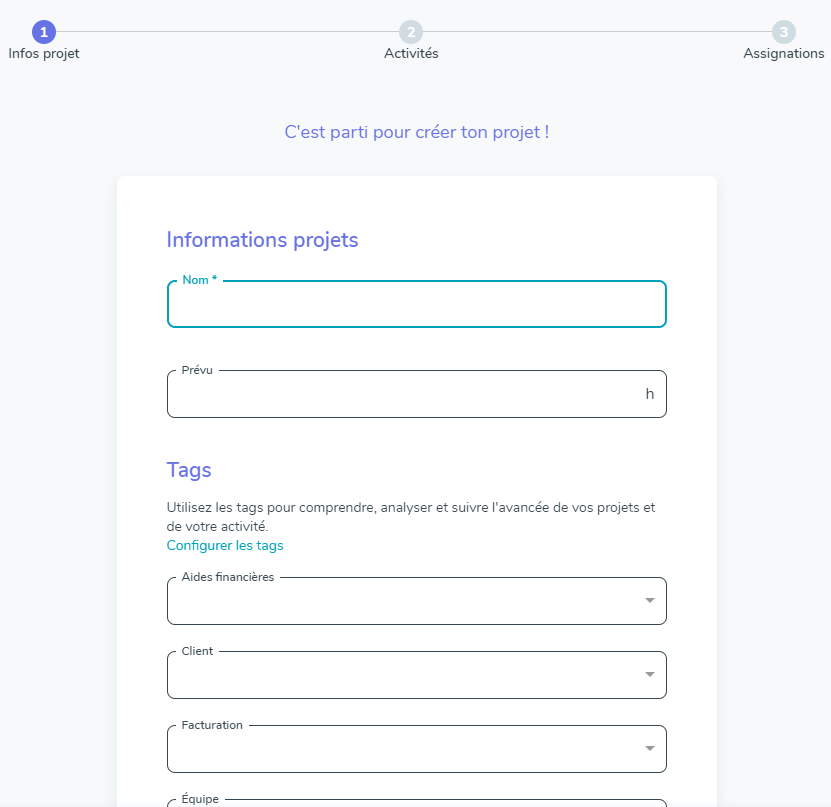 Need to know: This amount of time is not overriden by the amount of time allocated to the project's activities.
Step 2: Creating activities
To add activities to a project, use Résumé on the right of your screen.
For each activity, specify:
a name (mandatory).
an amount of time (optional).
A tag (optional).
Need to know: If you specify a volume of hours, it will not override the total amount of time planned on the overall project. If you want it to, clear the planned amount of time for the project.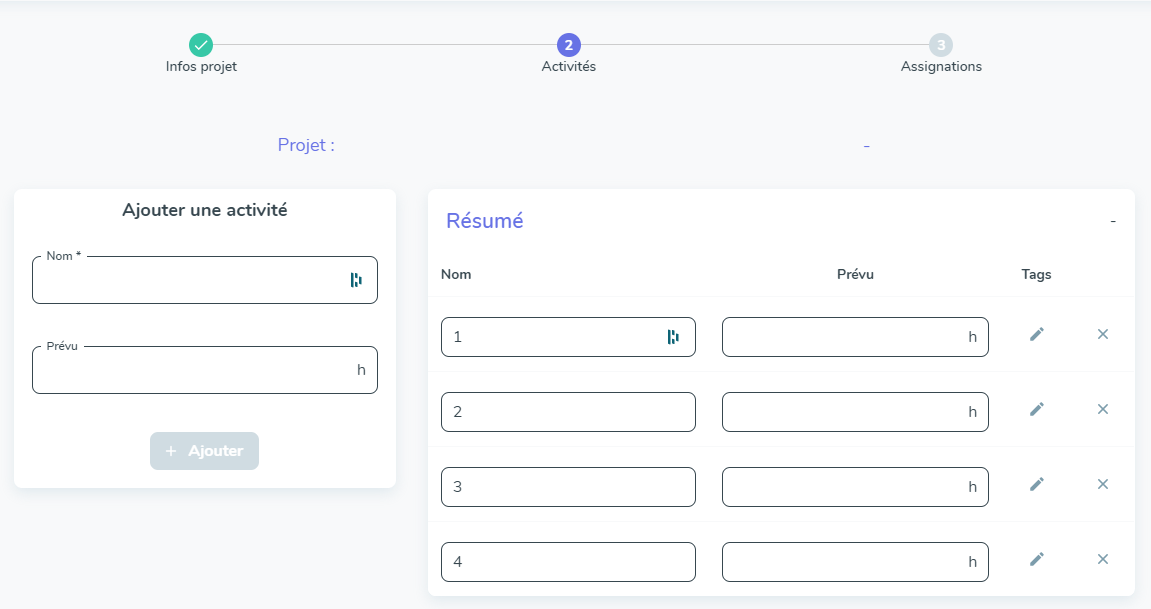 Step 3: Assigning teammates to a project
Your project can be :
Private : only you and eventualy other responsable will see it
Public : Everybody can see and log time on the project
Team Project : Only the people assigned on the project can see it and log time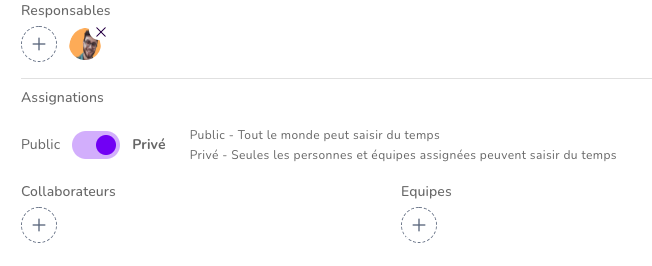 What does it mean for Gryzzly?
In the chatbot?
Gryzzly only displays projects which you, or the whole team, are assigned on.
In the dashboard?
Gryzzly has filters which default setting is to display the projects you are assigned to only.
Step 4: Finishing
Once your project team is all set, you can finish its creation by clicking on Valider.
How can I edit my projects
To edit a project information , head into the project detailed view and click on Éditer.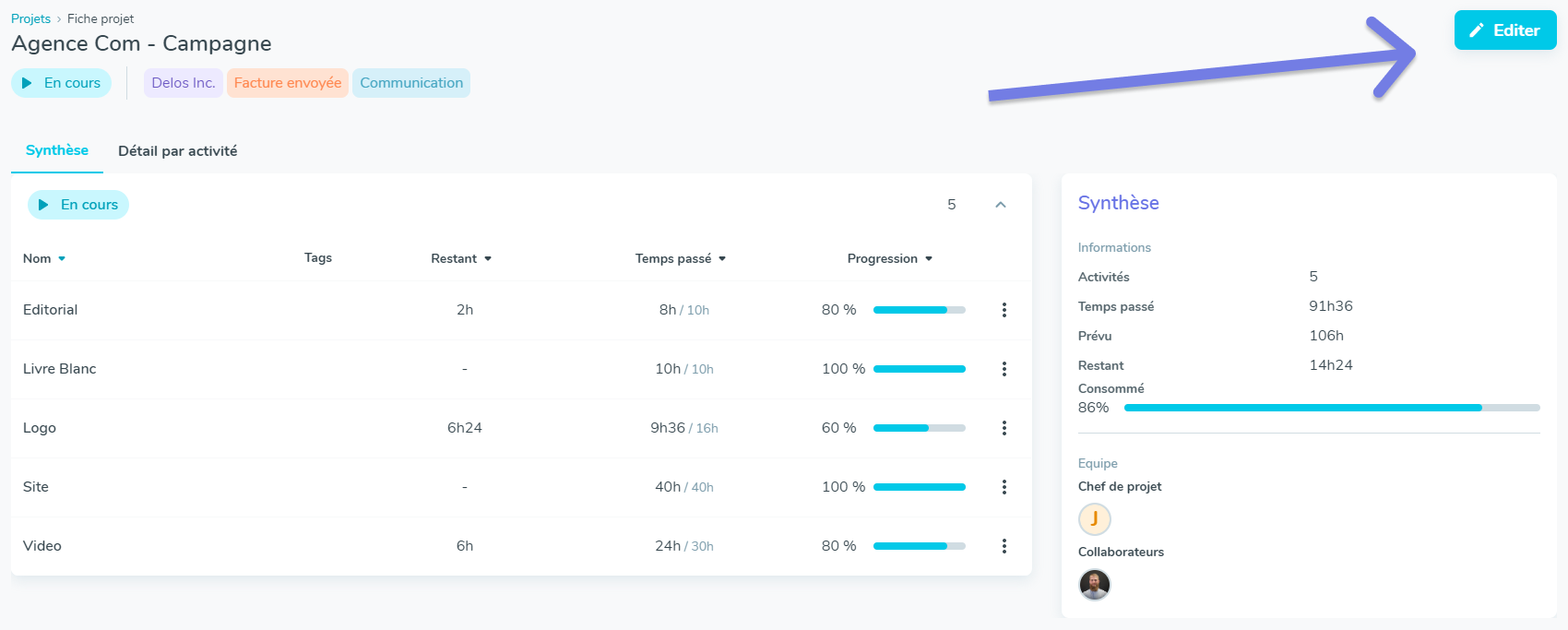 You can use the three tabs available to edit your project .