How can I keep track of my project?
To keep track of the time spent on your projects, go to the projects overview page Projets.
Following projects progress
The project overview page allows you to:
visualize the time spent and the consumption of your time budget for each project,

Search and filter your projects according to different criterias such as: status, assigned people, tags, etc.,

Export time entries on your projects.
Depending on your use of Gryzzly, the projects overview, Projets, can have two different forms.
If you specify a time estimate (time planned) for your projects and activities, Gryzzly displays a progress bar representing the consumption of your time budget on each project.
If you don't specify any expected time, your project overview, Projets, is a simplified view: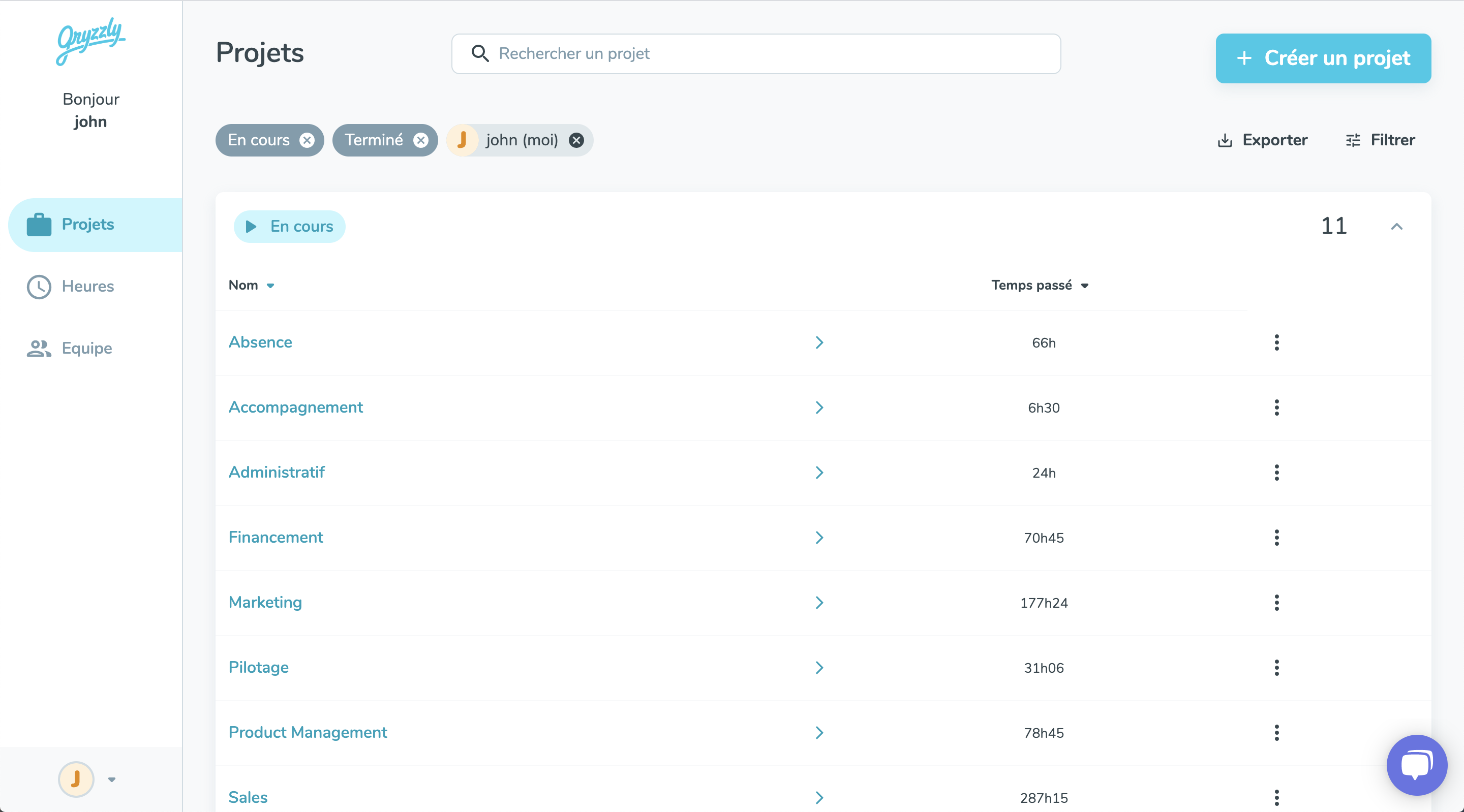 Displaying and sorting your datas
Grouping your data
By default, your projects are grouped by status:
En cours: In progress.
Terminé: Finished.
Archivé: Archived.
Other grouping possibilities will be available soon. 😎
Filtering and sorting your data
Filtering: By default, the view is filtered on current and completed projects assigned to you. You can change the active filters with the button filtrer. A side panel opens on the right side of the screen.
Sorting: By default, your projects are sorted in alphabetical order in your projects tab. By clicking on the name of a column you can sort your projects by time remaining, time spent or progress.
Consulting a project detailed view
Clicking on the name of a project will take you to the detailed view of the project where you can monitor and edit its information.