Team administration
The administration page allows you to manage the default settings of your team and manage the user roles and permissions.
To access the team administration page, click on your avatar in the bottom left menu and choose the desired page.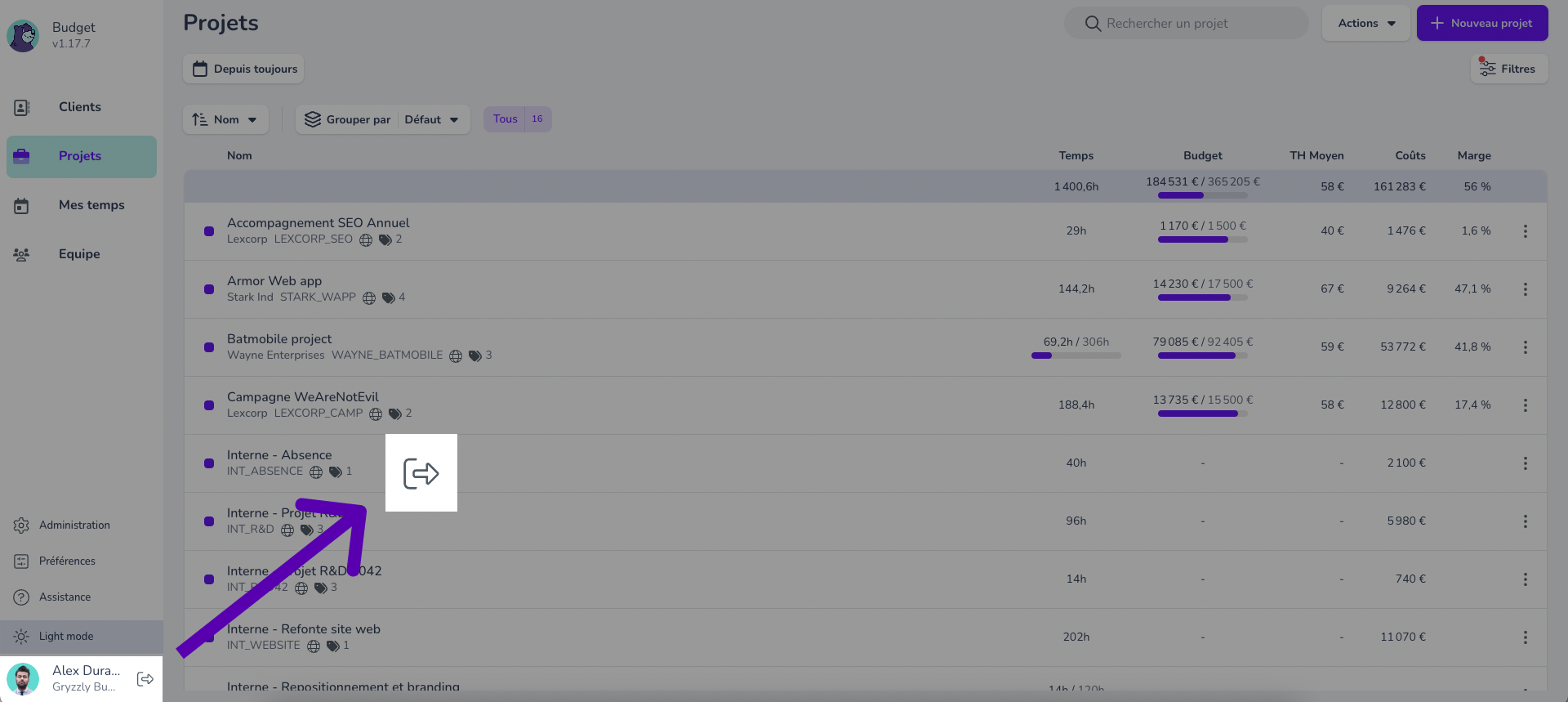 🔐 Warning: You must be a manager to access this page. Either you're Gryzzly first user in your team, or you've been given this role by another manager.
Managing your team preferences
From the team preferences tab, Préférences d'équipe, you can adjust your team settings and customize your Gryzzly account according to your needs: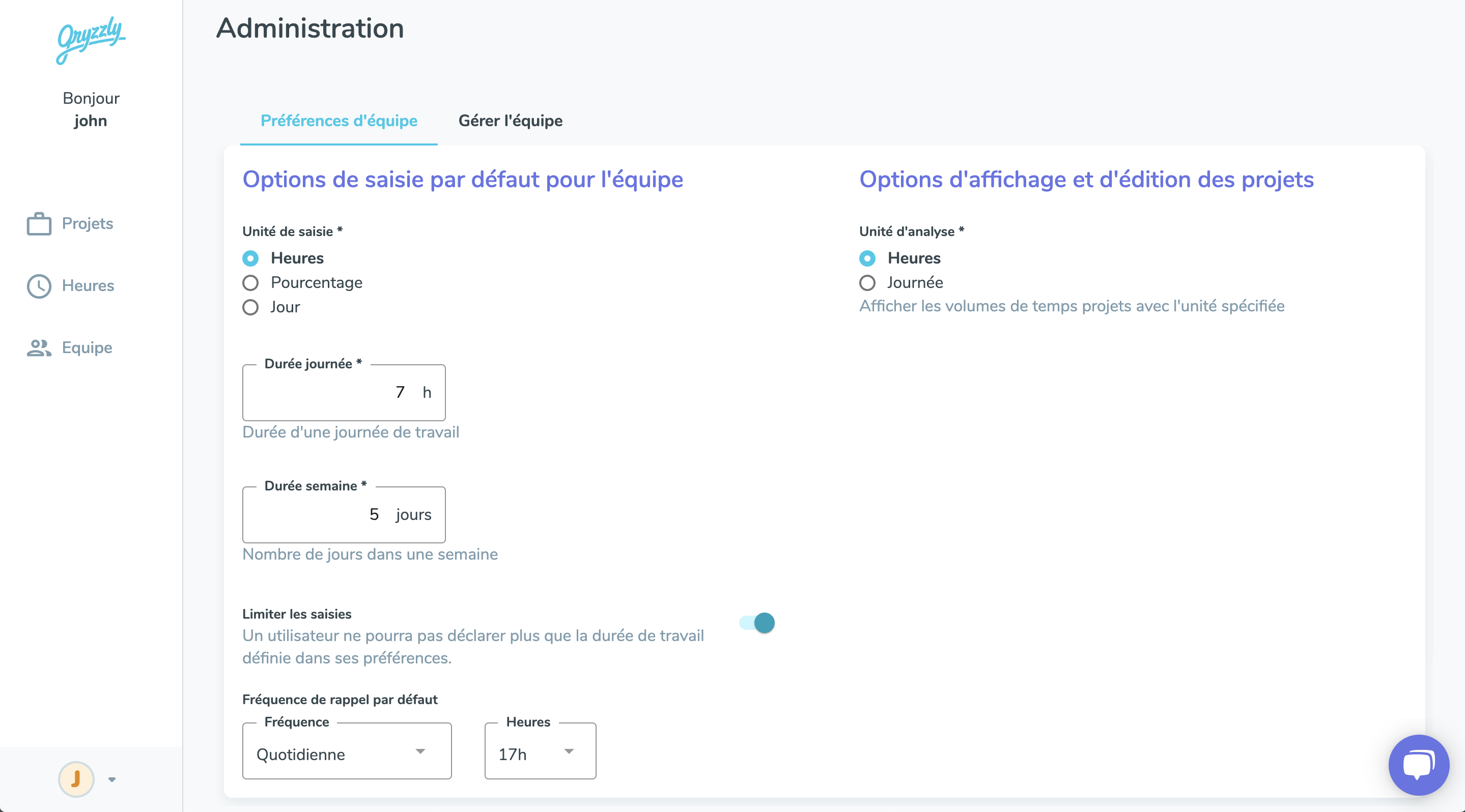 Limit on time entries / Limiteur de saisie: It allows you to limit time entries and make it impossible anyone to log more time than its work rythm
Unités
Analysis unit / Unité d'analyse: It allows you to customize the display unit of time volumes in the dashboard: hours or days.

Input unit / Unité de saisie: It allows you to choose the time entry unit for your team: hours, days or percentages. It affects both the dashboard and chatbot.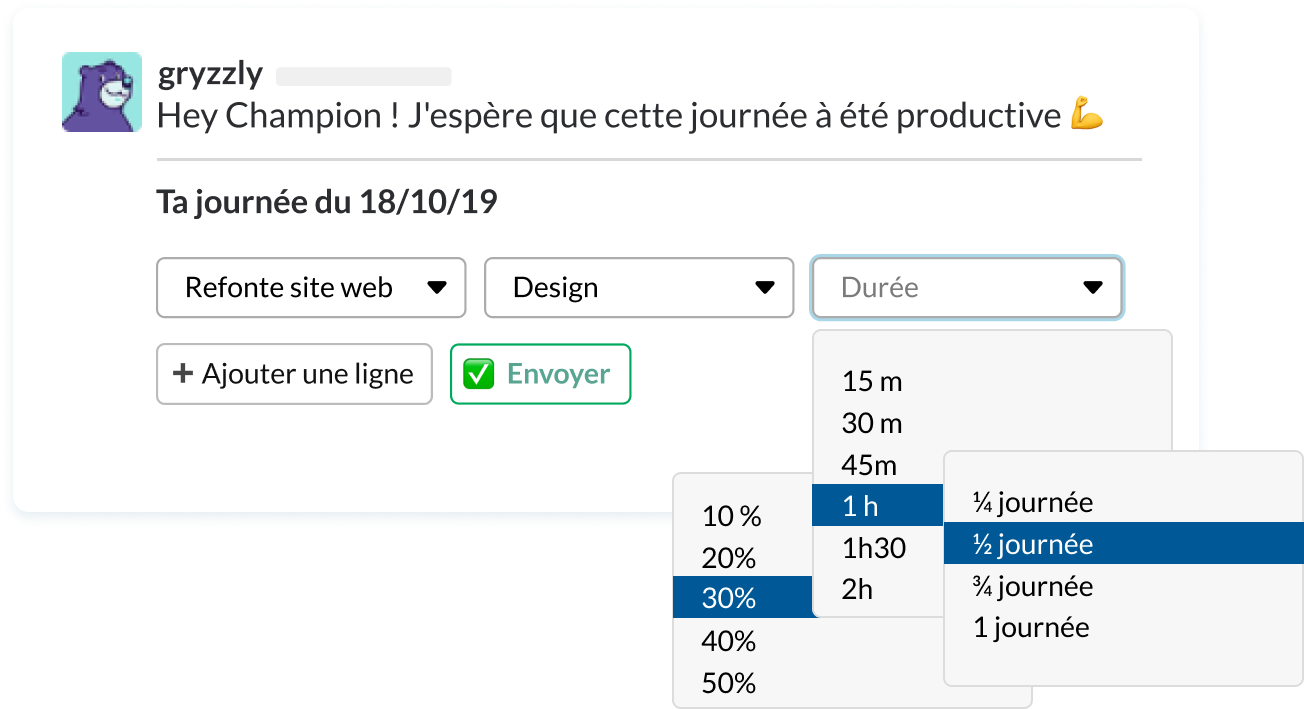 Default settings
Work rhythm:
Days length / Durée d'une journée: Default duration of a working day.

Weeks length /Durée d'une semaine: Default number of days in a week.
The work rhythm is a calculation basis for times logged in both percentages or day shares. It can be customized for each employee in the team management tab Gérer l'équipe.
Reminders frequency / Fréquence des rappels par défaut: The default reminder proposed to your teammates when they onboard. They can choose another setting though, and anyone can do the same anytime by saying "rappel" to Gryzzly.
Managing your team
The team management tab Gérer l'équipe allows you to customize the work rhythm for each teammate.
It also gives you the possibility to change a user role to a teammate.
To change a user role, just click on the Pen icon of the desired teammate in the and choose the right role for him.
To know more on this manager role, read this.