Overseeing and etiting my team's time entries
You are a manager and you wish to keep track of your team's logs?
Here's how to do it.
Requirements: To get access to the team page, Equipe, you must have manager role 🔐. For more information read this. 😉
The team overview
From your dashboard, access the team page Équipe from the left panel. This page lists everyone of your teammates and the volume of hours they've reported over the selected period (week).
By default, Gryzzly displays the times logged over the current week. But you can go back in time to check the past weeks.
If you want to analyze the logs on a longer span, use the export feature.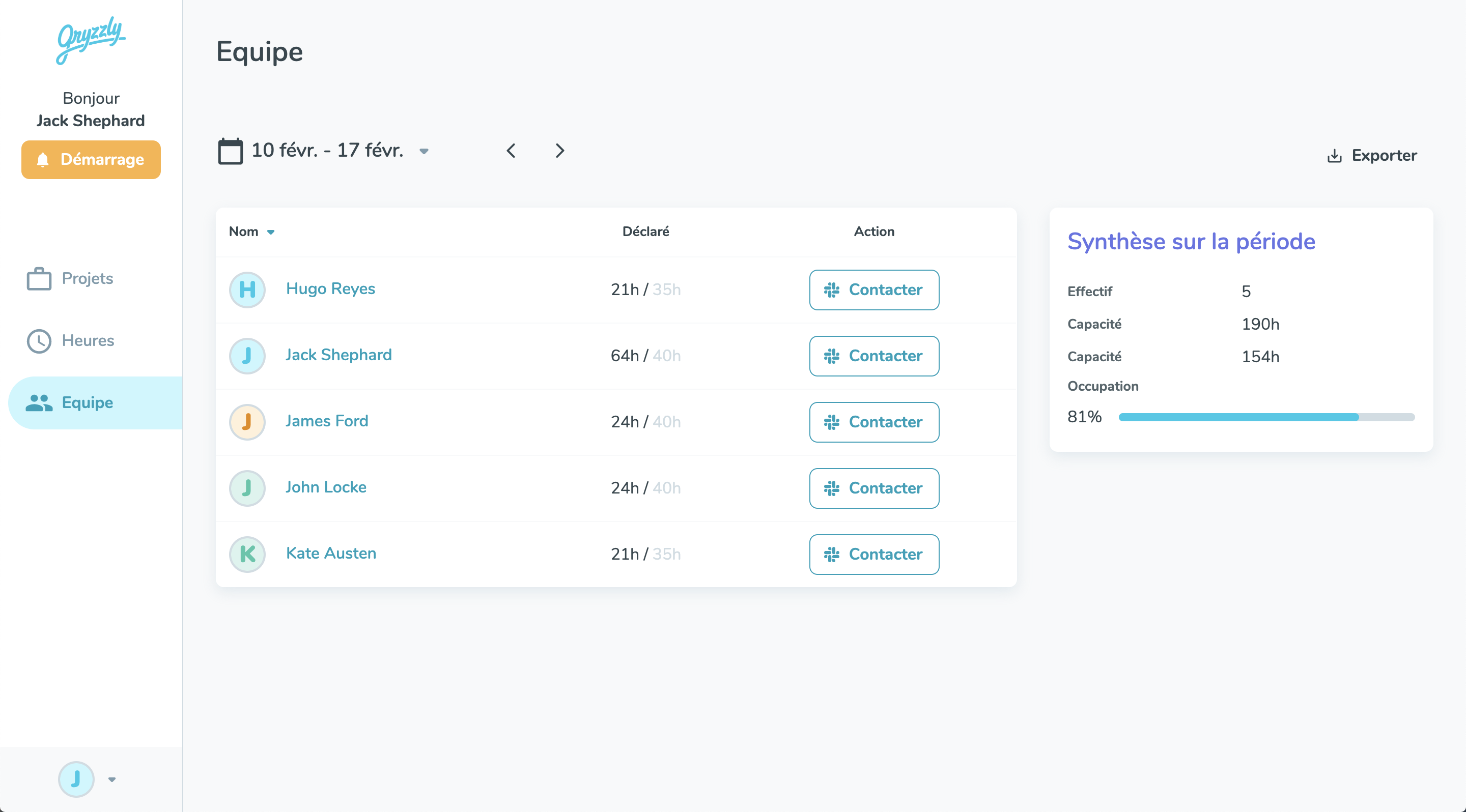 Page layout
The list of your team members with:

the volume of hours logged over the chosen period,
A button Contact on Slack.

A synthesis of the team data with:

The total hours reported,
the total work capacity of your team,
its occupancy rate.
Seeing and editing the time of teammates
By clicking on the name of a teammate, you can access to his or her data. From here, you will be able to consult and edit the logs the same as you can for yours.
The team export
For more details, you can export all of your team's time entries, by project.
To do an export:
Click on the export button exporter,
Choose the time period and the export file format,
Choose if you want to id your teammates with their name, or their email,
Click on "Exporter".
The generated export is in the form of an Excel file that you can manipulate at your convenience. It contains two tabs. The second tab contains the raw data.