How can I manage my leaves and absences?
Currently there is no leave or absence management mode in Gryzzly 😩 Coming soon! 🤚🤩
That doesn't mean we haven't thought about it though!
We recommend you two actions:
Creating a project named "absences" which your team can log their absences on.
Disable Gryzzly reminders by saying "reminder".
In case of absence, pause the notifications in Slack.
availability management in slack :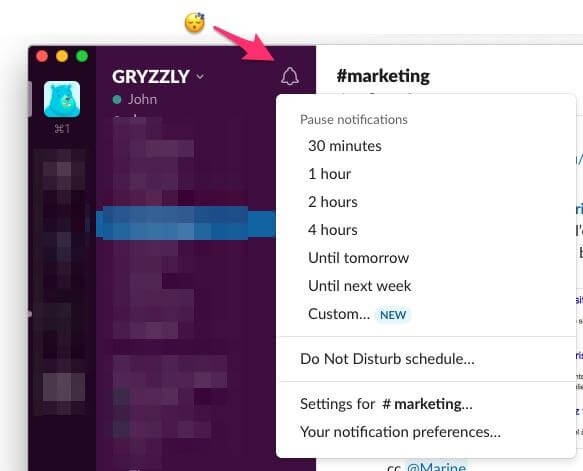 In any case, just tell your teammates not to respond Gryzzly reminders during their leaves!
🏖️