How do I sign out of my dashboard and log in another team?
Signing out of the dashboard app
To sign out, click on your avatar located in the bottom left menu and choose "Déconnexion". 👍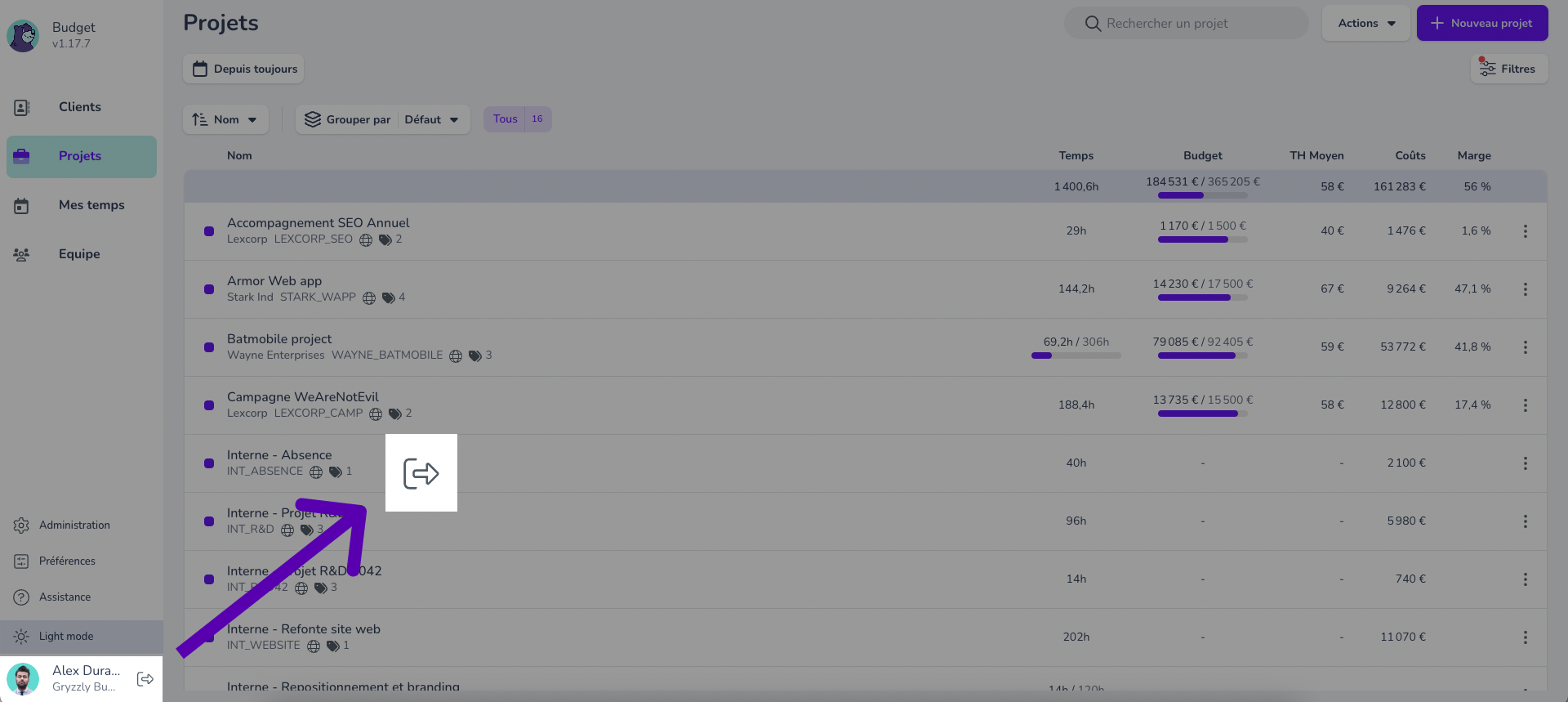 signing in another slack workspace
Once logged out, you can reconnect to another Slack team by clicking Sign in with Slack on the login screen.
Then, you can use the team selection menu located at the top right of the Slack authorization page.