How do I subscribe to Gryzzly?
If your trial is ending, you can subscribe from the subscription page abonnement.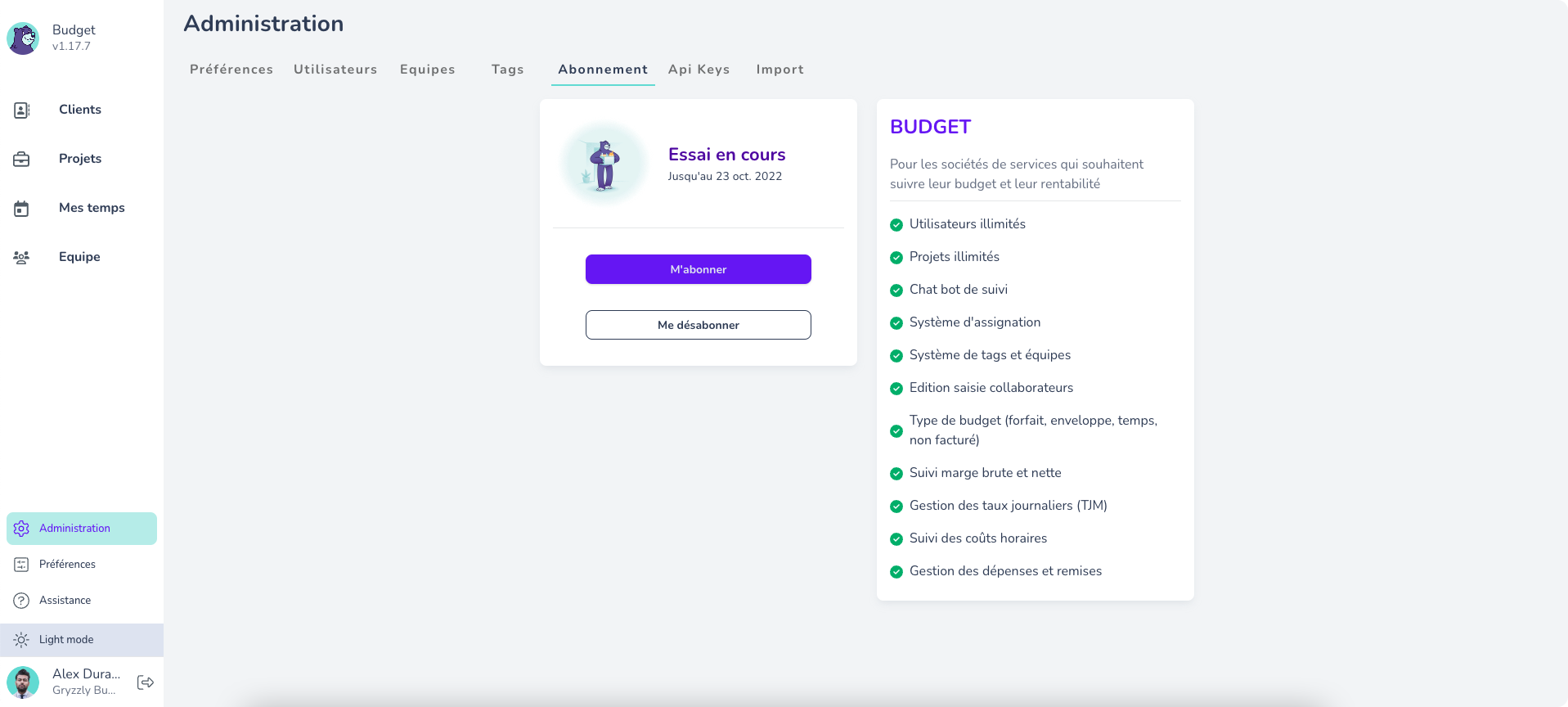 Choose your plan, add your contact and payment information, and voila! Your subscription is up and running!
Plans
Gryzzly offers two different plans:
Gryzzly Basic
This gives you access to the Slack chatbot and the online dashboard. You are not limited in users nor in projects.

Gryzzly Pro
This gives you access to Gryzzly Basic features but also to the following: team assignations, tags, and members' log editing by managers.
Billing frequency
Depending on the plan, you can choose monthly billing without commitment or yearly commitment in exchange for two months free of charge.
You are billed according to the number of activated users in your team.
In the event of a billing error you can always contact us: sales@gryzzly.io
Commitment
Unless you subscribe to a one-year subscription paid in advance, your subscription to Gryzzly is non-binding and you can unsubscribe at any time.
Ending you subscription
To unsubscribe, simply go to the subscription page / abonnement, and click on the unsubscribe link.
We will be sad to see you go, but know that we will not hold any grudge against you.
Having said that… It's up to you to deal with the Gryzzly after 🐻…
---
You're the head of a large team and would like to discuss your subscription price?
Please contact our sales team: sales@gryzzly.io