How do I invite people in my team?
Do you need to work as a team? Good, because this is when Gryzzly's the best.
First, in order to work with people in Gryzzly, you must share a Slack workspace together.
Then, you can invite them to join you in your Gryzzly team.
Adding new team members
To invite people to use Gryzzly, just follow these steps:
Say "inviter" to Gryzzly from Slack.

Click on the button Choisir mes collègues.

Select the members you want to add to your team in the dropdown.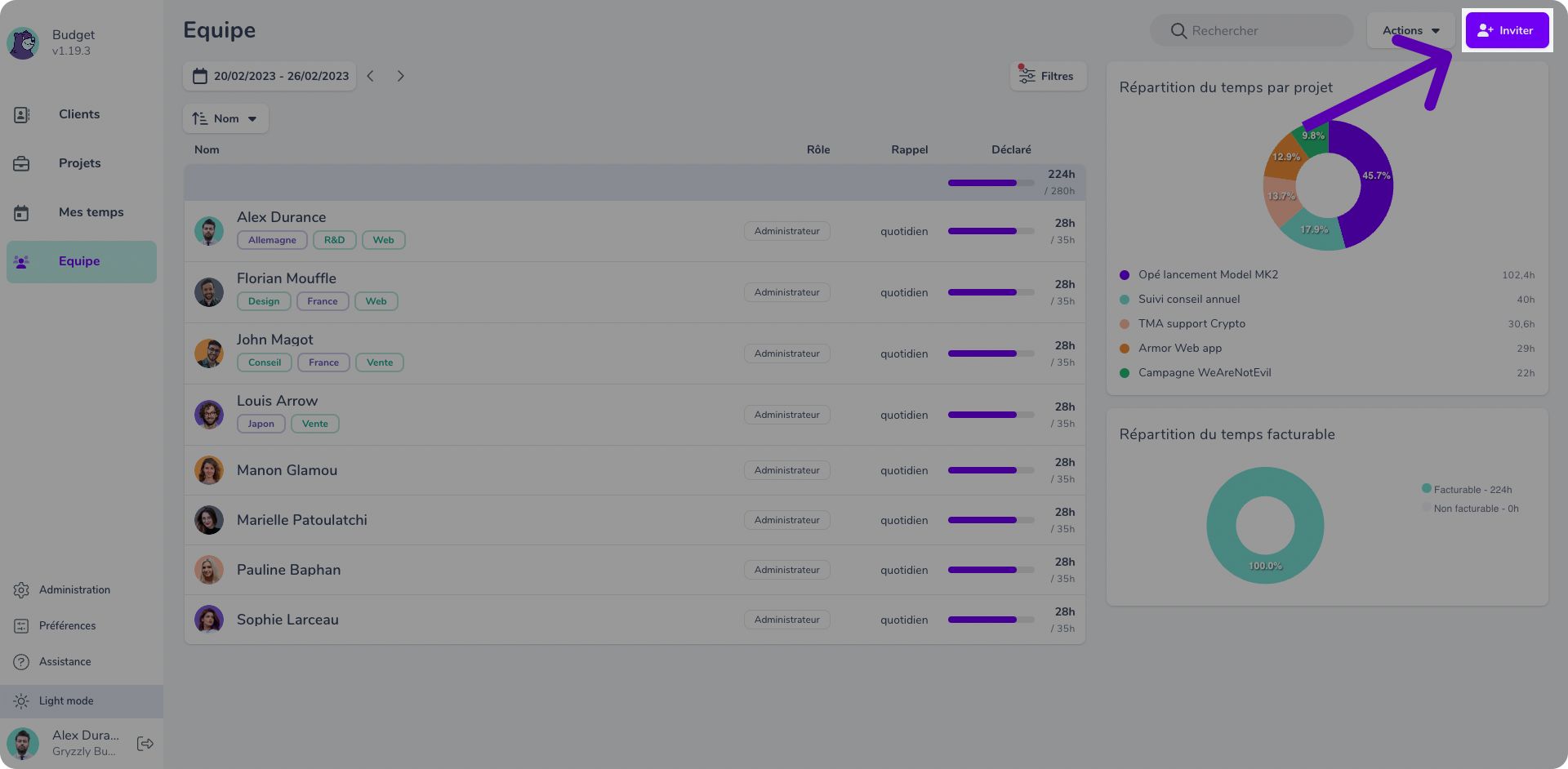 Once you're done, Gryzzly will introduce himself to your colleagues: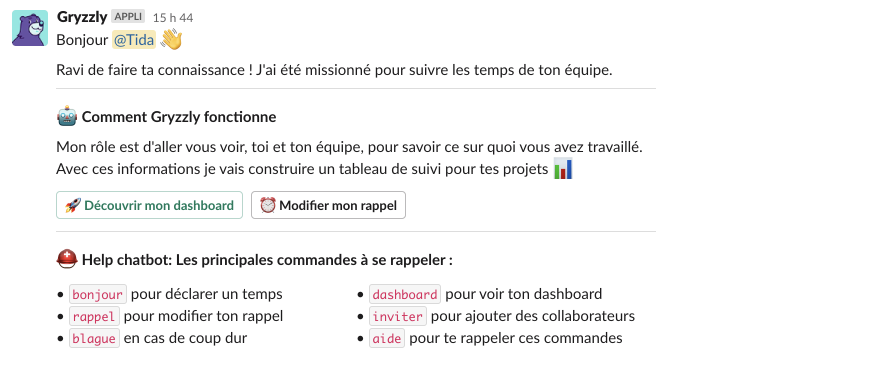 💡 Astuce: We recommend you to have a quick chat with the people you invited in order to make they understand why they should use Gryzzly, and ensure they configure it properly, since you know.
⚠️ IMPORTANT ⚠️ Gryzzly will only start working once the configuration