How do I install Gryzzly's chatbot?
Direct link
No need to look in the slack store, you came to the right place.
Just follow the following link to be redirected and install your chatbot:
👉 Let's install your Gryzzly 👈
Then Slack gives you the list of all the information Gryzzly will get access to when connected to your workspace. Don't worry, Gryzzly only needs these access to function properly and nothing else.
We do not gather any other information, nor do we collect anything from your discussions occuring in your Slack workspace.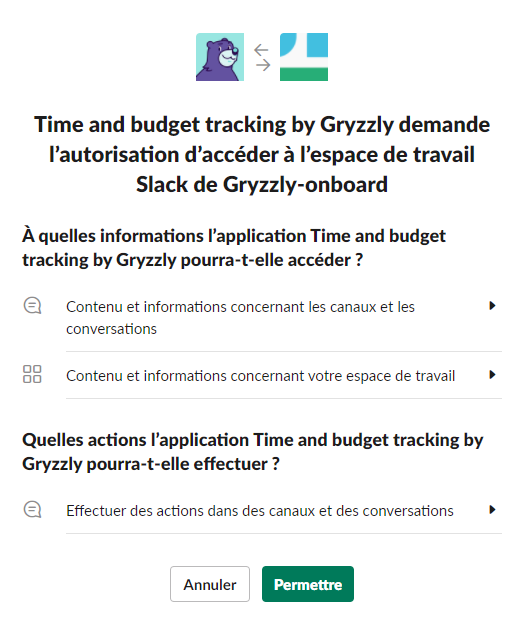 There are two different ways of installing Gryzzly.
That makes two diffrent ways to start with Gryzzly and configure him:
From an internet search, via our website. You will start configuring Gryzzly from your web app.

From the Slack store, via Slack. You will start configuring Gryzzly from your Slack.