How do I archive my projects?
To archive a project:
Go into the project's detailed view,
Click on the button Editer,
Then use the button Archiver at the top,
And confirm ✅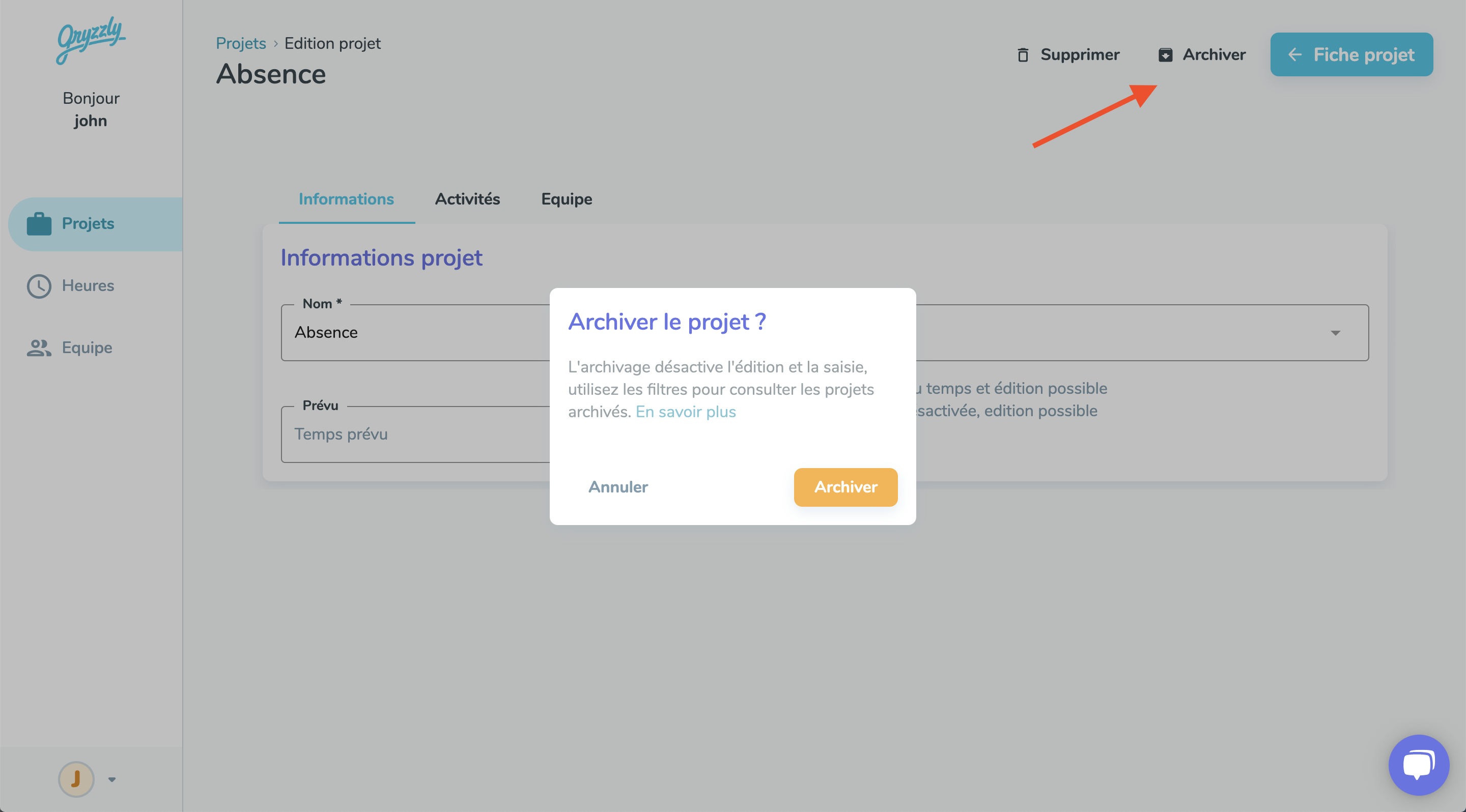 Should I archive my projects?
You just delivered a project and already reviewed it, made a post-analysis an all?
Well then, it may be time to think about archiving!
Here's why.
Archiving? What for?
When you archive a projects, it disappears from both the chatbot and the dashboard.
The chatbot only displays projects in progress.
The dashboard default view displays projects in progress or completed.
Once you archive a project, it's not possible anymore for you and your team to make any time entries on it.
You can always choose to display archived projects in your dashboard tab Projet thanks to filters.
Here's how.
How can I find my archived projects?
To find your archived projects, you can use filters.
Just check the project status archived in your filter.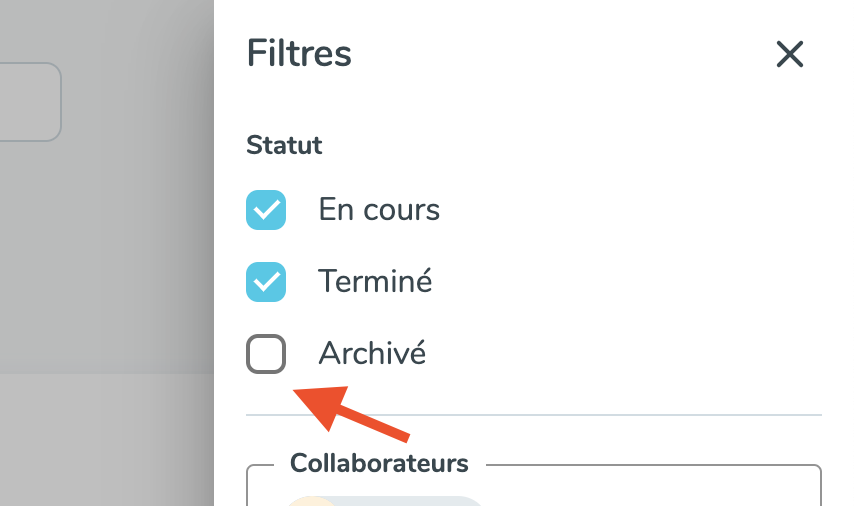 How can I recover an archived project?
To unarchive a project, it's pretty much the same thing the other way around:
Go inside a project's detailed view,
Clic on Editer,
Unarchive it by clicking on Désachiver.